In 2020 we recognize there is a lot happening and there are lots of adaptations and change. For this reason, the 2020-2021 Green County Leaders year is going to pivot, and we are going to focus on providing opportunities for alumni and also those who have not gone through GCL. This will be an opportunity for people to taste test the program! 
The format of opportunities will be flexible, with most being online opportunities. 

Most if not all sessions will not have tuition charges. If we do need to charge tuition, we will work to have scholarships available so that tuition is not a barrier.

Sessions and opportunities will be made available in the language participants are most comfortable with — we can have translators and interpreters available. 
We will be sharing more in mid-July. In the meantime:
Let us know what you think!

Email me if you have topics or skills you would like to learn more about or if you have additional comments to share. Your perspective is valued and appreciated.

Know someone who may be interested but not a GCL alumni?

No problem! Send me their contact info (name/email) and I am happy to include them on programming and opportunity updates for the 2020-2021 GCL year. 
Green County Leaders provides equal opportunity in education and programming.
---
Questions? Contact: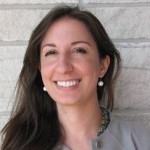 Victoria Solomon
Community Resource Development Educator
Extension Green County
608-328-9440          Email:  victoria.solomon@wisc.edu
Cara Carper
Executive Director
Green County Development Corporation
608-328-9452           Email: cara.gcdc@tds.net