Annual Drinking Water Testing & Education – 2020
---
The 2020 Annual Green County UW-Extension Water Testing & Education program is scheduled for early March. An exciting opportunity to learn about the water you drink is being offered to all residents with private wells in the Towns of Cadiz, Jordan, and Monroe. However, others in the county may also take advantage of the opportunity to test their drinking water.
If you are interested in learning more about drinking water and the quality of your water, this program is an opportunity to have your well water tested at a reduced cost and learn of the results during an educational program with drinking water experts. Groundwater specialists strongly encourage rural residents to test their water at least once every 2 years.
This program is neither mandatory nor regulatory. It is completely voluntary. Those who participate will receive the results of their water tests and results will be kept confidential.
Options for Well Testing:
Homeowner Package (Includes tests for nitrate, coliform bacteria, pH, alkalinity, and hardness.) Cost $55.00
Metals Package (Tests for arsenic, lead, copper, iron, zinc calcium, magnesium, manganese, sodium, potassium, and sulfate.) Cost $52.00
Triazine Screen (Includes tests for triazine type pesticides like atrazine) Cost $33.00
If you choose all three packages the cost is $132, a discount of $8.
Bottles will be available for pickup the week of Feb 26th at the following locations and times listed. Bottles must be filled and returned on Monday, March 2nd, to the site where you picked up your bottles. Tests must be paid for when the bottles are picked up.  View the complete 2020 Drinking Water Testing Program Press Release with the proposed date list for bottle pickup and return dates.
Annual Drinking Water Testing & Education
---
Most people living in rural areas rely on private wells to supply their drinking water needs. While public and municipal wells are regulated to ensure water quality meets current drinking water standards, private well owners must assume the responsibility of testing and treating water to ensure it is safe to drink.
The Extension Green County office, in partnership with the townships in Green County, coordinates an annual drinking water testing program. These tests are solely for educational purposes and do not have any regulatory component. Individual testing results are not reported to any regulatory agency.
Following the drinking water testing program, Extension Green County will host an educational program on drinking water quality. Households that test their drinking water as part of this program may ask questions about their specific test results; however, the program is open to anyone interested in learning about drinking water quality. UW-Extension water quality experts will discuss how to protect your drinking water, how to get your water tested, interpret water test results and address unsafe drinking water, as well as provide information about water construction, maintenance, and abandonment.
This is a valuable opportunity for you to learn about the quality of your drinking water and groundwater resources. Because of the large number of wells that are tested during this time, it also offers the community an opportunity to gain a better understanding of local water quality.
The next Green County drinking water testing and education program will be held in 2020. Contact Victoria Solomon at 608-328-9440 or victoria.solomon@wisc.edu with any questions.
Testing Options & Instructions for Sampling
Green County: Groundwater Presentations
County Testing Results
2017
2016
2015
2014
2010
2006
2005
Wisconsin Well Water Viewer
This Wisconsin Well Water Viewer website shows well water quality information across Wisconsin summarized at a county, town, and section level.
Wisconsin Well Construction Reports
For an online database of well construction reports in Wisconsin, view the Wisconsin Well Construction Reports.
Additional Resources



---
Center for Watershed Science and Education
The Center for Watershed Science and Education is a partnership between the UW-Stevens Point College of Natural Resources and UW-Extension. In the spirit of the Wisconsin Idea, the Center works across the state helping to:
Support watershed stewardship
Assist citizens with lake, river and drinking water quality problems
Promote management strategies for water resource protection
Provide water quality assessment and support
Prepare students for careers as water resource professionals.
Website: www.uwsp.edu/cnt-ap/watershed  
Center for Land use (CLUE)
CLUE creates learning opportunities for communities to help them make sound land use decisions that result in a sustainable Wisconsin.
Website: www.uwsp.edu/crn-ap/clue  
Protecting Wisconsin's Groundwater
The purpose of this website is to make Wisconsin groundwater information and data accessible and usable, thereby encouraging government officials and planners to incorporate groundwater into their comprehensive-planning processes. Comprehensive plans that adequately address the range of groundwater issues will play a very important role in protecting the groundwater resources of their communities and the state.
Website: http://wi.water.usgs.gov/gwcomp/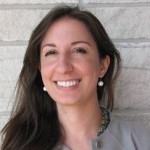 Victoria Solomon
Community Resource Development Educator
608-328-9440          Email:  victoria.solomon@ces.uwex.edu