The City of Monroe values the youth in our community.  The purpose of the Youth in Government program is to create a model of youth empowerment within Monroe through direct participation in local government.  The overall goal is to bring the youth voice to community issues and concerns while fostering the development of confident, independent, and motivated youth leaders.
The Monroe City Council warmly offers its guidance to all YIG youth and leaders, and extends its wish of success to all participants.
Resolution Adopting Youth In Government Program and Youth In Government Handbook
---
OPPORTUNITY
The City of Monroe invites eligible youth to apply for youth seats on City of Monroe Council as well as City committees.  Youth terms will run from September – May.  Youth will have an advisory vote on the committees on which they serve.  Support and mentorship will be provided to youth in order to make this the best learning experience possible.
---
ELIGIBILITY REQUIREMENTS
Youth will apply in the spring semester of their 8th grade, freshman, sophomore, or junior year of high school.
Youth must have a grade point average of 2.5 or greater on a 4.0 scale.
Youth must either attend the Monroe School District or be a City of Monroe resident.
Youth must commit to attending a mandatory YIG orientation prior to taking the Oath of Office.
---
YOUTH IN GOVERNMENT NOMINATION, APPLICATION & ORIENTATION PROCESS
2019 YIG Recruitment Flier ENGLISH
2019 YIG Recruitment Flier SPANISH  
2019-2020 Monroe YIG Nomination Form – fillable
2019-2020 Monroe YIG Application Form – fillable
Application period opens: Monday, February 11, 2019
Application Deadline: Friday, March 1, 2019
Applicants will be notified of their interview date and time once the application period ends.
Interview Date: Monday, March 18, 2019, 3:30-5:30pm at Monroe City Hall
Monroe City Council Meeting/Approval of Incoming Youth: Tuesday, April 16, 6:30pm, Monroe City Hall
Mandatory Orientations:
Joint orientation with Brodhead YIG – Monday, August 19, 2019, 8:30-11:30am, Green County Historic Courthouse on the Square, Monroe
Second orientation specific to Monroe YIG – Tuesday, August 20, 2019, 9:00-11:00am, Monroe City Hall
Monroe City Council Meeting/Swearing In Ceremony: TBD
---
RESOURCES
The City of Monroe's Youth in Government program is guided by the framework laid out in the City of Monroe YIG Handbook 2016.
---
PROGRAM PARTNERS
This program is made possible through a partnership between the City of Monroe, the Monroe School District, and Green County UW-Extension.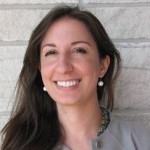 Victoria Solomon
Community Resource Development Educator
608-328-9440          Email:  victoria.solomon@ces.uwex.edu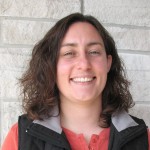 Ellen Andrews
4-H Youth Development Educator
608-328-9440          Email:  ellen.andrews@ces.uwex.edu