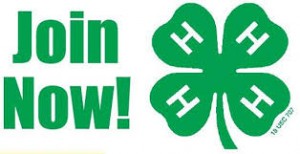 Interested in enrolling in 4-H?
Explore 4-H Day
Have you ever been interested in getting involved in 4-H but didn't know how? Have you ever been curious about the different types of projects available to exhibit at the Green County Fair? If you answered yes to either of these questions, Green County 4-H has the perfect event for you. Explore 4-H Day will be held on Saturday, September 30 from Noon to 2:30 PM at the Green County Fairgrounds. This is a free open house event where you can quickly and easily learn more about 4-H. Interested youth and their families will be able to talk with current 4-H members, learn about different 4-H projects, discover how to make a difference in their communities, and get information about how to enroll in 4-H. There will also be a chance to win free prizes!
For more information about Explore 4-H Day, see our Explore 4-H Day Flyer.
We're excited to have you! If you are completely new to 4-H, the first step before enrolling is to choose a 4-H club. Please visit our Green County 4-H clubs page to learn more about choosing a club that best fits the needs of you and your family.
New enrollments and re-enrollments for the 2023-2024 4-H year will open on September 1, 2023. Youth may join 4-H at any time, however, our primary enrollment period is September 1st – November 1st.
All enrollments (new enrollments, re-enrollments, and adult leaders) are completed through the following link: https://v2.4honline.com
There are two deadlines – the enrollment deadline for returning and new families. In order to exhibit at the 2024 Green County Fair, returning members need to complete the enrollment process by November 1, 2023. For new members, the enrollment process needs to be complete by January 15, 2024.
All members, new and returning, are encouraged to finalize their project selections by January 15, 2024. However, please note that some projects will begin project communication prior to January (i.e. Beef Weigh-in happens in December).
Please reference the 2023-2024 Green County 4-H Enrollment, Project & Policy Guide (coming soon) for enrollment instructions and the 2023-2024 Green County 4-H Project Guide for detailed project descriptions. If you have any questions on the enrollment process, please don't hesitate to contact the Extension Green County office at 608-328-9440.
Here are some additional tips and reminders to help ensure your 4HOnline enrollment is completed correctly:
Contact Information: Review your family and individual profile and make sure that all contact information is accurate.
Code of Conduct: Read through the 4-H Code of Conduct with your son or daughter. Remember that you are signing that you have read, understand, and agree uphold this code.
2023-24 Membership Dues: In 2023-24, dues for members, including Cloverbuds, are $15.00 per member. This covers accident insurance and county dues. Even though members are enrolled online, individual payment for 4-H enrollment is still paid to the individual 4-H Club leader. First year families are exempt from paying dues.
If you have enrollment questions, please talk with your 4-H Club Organizational Leader(s) or contact Ellen Andrews at the Extension Green County Office at (608)328-9440.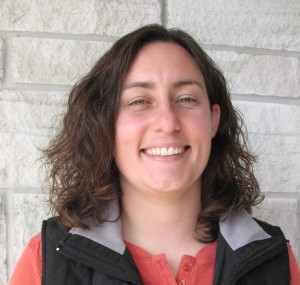 Ellen Andrews
4-H Youth Development Educator
Extension Green County
2841 6th Street
Monroe, WI 53566-9397
Office Phone: 608-328-9440
After Hours Cell#: 608-352-0242