***Please note: When accessing any fillable pdf on this page, please download and save it to your computer first before typing in it, then open it from your computer to make your changes. If you need these documents in Word format, please contact the Extension office.
---
New 4-H Families
4-H Projects vs County Fair Departments
4-H Opportunities besides fair flyer
4-H Record Books
4-H Record Books are a valuable educational resource that offers opportunities for our members to REFLECT on their learning, develop LIFE SKILLS of planning and record keeping, and RECOGNITION of their growth.
All record books need to be turned in to the club and accounted for by the club at the club's designated record book deadline (mid-August).
Members in 5K-2nd Grade – Youth in the Cloverbud project are strongly encouraged, but not required, to complete a 4-H Cloverbud Record Book.
Member in 3rd-13th Grade – Green County 4-H members in 3rd-13th grade are REQUIRED to fill out a record book to stay in good standing in the 4-H Program and be eligible to exhibit as a 4-H member at the next year's county fair.  Youth have three (3) options to complete this requirement:
OPTION 1 – 4-H County Record Book – This is our county's optimal record book for offering reflection, record keeping and recognition opportunities. Youth who fill out this county record book are eligible for county awards.
OPTION 2 – 4-H Minimal Record Book – This record book offers members a basic level of reflection and record keeping opportunities, but is not eligible for county level recognition. Members are free to be creative with this record book by adding additional pages to the six pages provided.
OPTION 3 – 4-H Club Approved Record Book – 4-H clubs have the option to establish an alternative form of club level record book if desired.  A club approved record book must be agreed and voted on by club membership and needs approval from the 4-H Youth Development Educator to proceed for the year.  It is suggested that clubs establish a committee of volunteers to ensure this component of 4-H club work is being completed.
---
4-H Camp
Camp Youth Staff Position Description & Application 2020
Camp Financial Assistance Application – fillable
---
Older Youth Opportunities
Older Youth Opportunities – Application Packet – Spring 2020
Older Youth Opportunities – Overview – 2020
---
Financial Forms & Resources
Income Receipt Form
Expense Reimbursement Form
Fundraiser Request Form
Request for Special Funding Form  
Request for Budget Information Form  
Financial Management Resources
Acknowledging Charitable Donations
Donation Solicitation Request
Club Income and Expense Receipt Form
Considering Expenditures over $500 – Capital Equipment and Gifts
4-H Money Basics
4-H Club Financial Ledger (Excel)
---
Committee Forms & Resources
Annual County Committee Information Form  
Committee Best Practices
Committee Income & Expense Procedure 
Committee Minutes Form – pdf
Committee Minutes Form – Word  
Adult Leader Information Release Permission Form
General Incident Report
Risk Management Checklist
---
Club Organizational Leader Forms & Resources
Club Charter Renewal Form – revised 2018
Club Secretary Book

Guidelines for County Level and Club Record Awards
Green County 4-H Member Awards Opportunities
Club Youth-In-Action/Major Emphasis Activity Form
Club and Group Resources
Club Income and Expense Receipt Form
4-H Club Financial Ledger (Excel)
---
4-H Resources
4-H Inspire Kids To Do Activity Guide
GREEN COUNTY 4-H Program Policy – updated 1.4.2018
Wisconsin 4-H Youth Development Policies (9 pgs)
4-H Name Emblem Guidelines  (4 pgs)
Green County Dairy Breakfast Coffee Cake Recipe  (1 pg)
Green County 4-H Continuing Education Scholarship   (PDF)  (Word)
This form is for 4-H volunteers and alumni to use to request funds for educational programs from Green County 4-H.  Thank you to the Green County 4-H Financial Committee for developing this opportunity!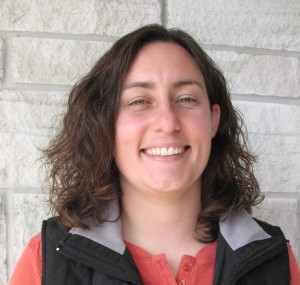 Ellen Andrews
4-H Youth Development Educator
UW-Extension Green County
2841 6th Street
Monroe, WI 53566-9397
Office Phone: 608-328-9440
After Hours Cell#: 608-352-0242