Voter Information
---
Voting is one of the most important responsibilities citizens have. Check out the Wisconsin Government Accountability Board's Voter Information Center for information about where to vote and how to register.
Local Government Basics
---
For a quick, easy to understand informational video about local government, view the WI County Government .
Interested in Running for Office?
---
Have you ever considered running for local elected office? Do you want to make a real difference in your community? This document, How to Run for Office, is designed as a guide for individuals seeking elected office.
Interested in being a Poll Worker? 

NEW!
---
Poll Workers are needed for the upcoming elections for various municipalities. YOU can help!  What does a poll worker do?  Everything from checking in voters, helping people register to vote, checking photo ID's and processing absentee ballots.  For more information, view the Training for Election Pollworkers.
Requesting an Absentee Ballot 

NEW!
---
Voting by Absentee Ballot is a safe way to vote when you can't attend the polls or will be away during the elections. For updated information to request a ballot, visit the MyVote WIsconsin webpage.  For more detailed information, view Requesting an Absentee Ballot .
Communicating with Elected Officials
---
Communication between community members and elected officials is an important part of local government. For tips on how to effectively communicate with elected officials, read How to Talk So Legislators Will Listen.
2019-2020 Green County Official Directory
---
Looking for the contact information for Green County officials? Check out the 2019-2020 Green County Official Directory.
Resources for Local Government Officials
---
Resources for New Officials 
  
Handbook for Wisconsin Municipal Officials
Wisconsin County Officials Handbook
Upcoming Trainings  — March -April 2020
Disclaimer: Due to the Covid-19 outbreak, all in-person programming is cancelled. The programs listed will all be conducted via webinar. Many courses are in the process of being rescheduled and more information will be published as dates and locations are provided. If you are organizing or running a program not listed, please contact the Local Government Center.  View the Local Government Event Calendar May-June 2020 for meeting details and registration information for the following programs:
Tuesday, May 12

 "Effective Virtual Public Meetings During Covid-190 Pandemic", 9:00am-10:30am,

Wednesday, May 13

  "Annual Case Law and Legislative Update", 10:30am-12:00pm.

Thursday, May 14

 "Urbanism Next Virtual Forum", 10:30am-4:05pm.

Thursday, May 14, May 21, May 28

  "Citizen/Customer Service", 9:00am-11:00am.

May 15, May 29, June 5, June 26

, Local Government 101, various times.

Wednesday, May 20

  "Alcohol Beverage Regulation and Licensing-Part 1", 10:00am-12:00pm.

Thursday, May 21

  "Executive Writing: Effective Workplace Communication", 8:30am-3:15pm.

Wednesday, May 20-Thursday, May 21

  "The Manager's Role in Work Satisfaction and Engagement" 9:00am-3:45pm

Wednesday, June 3

  "Alcohol Beverage Regulation and Licensing-Part 2", 10:00am-12:00pm.

Thursday, June 4

, "Exploring and Reporting Your Data", 8:30am-3:15pm

Tuesday, June 9,

"When Revenues Fall Short–Weathering the Covid-19 Recession", 10:00am-11:30am

Thursday, June 18

, "Encouraging a Culture of Civility and Respect", 8:30am-3:15pm.

Thursday, June 18, June 23, June 25

, "Improving Communication Skills", 1:00pm-3:00pm.
GREAT
Great (Graphing, Revenues, Expenditures, and Taxes) is a software package that contains statewide databases for all counties and municipalities in Wisconsin from 1987-2009. It is a tool that creates graphs of a community's revenues, expenditures, property values, and tax information and compares those values with similar communities. The purpose of the program is to help start local discussions and examinations of budgets, financial management, and services provided.  For more information, visit the GREAT Profile Webpage.
Budget Toolkit
Interested in resources to assist with developing budgets for 2015? Check out the League of Wisconsin Municipalities' Toolkit for Preparing 2015 Municipal Budgets.
Local Government News
---
Wheeler Report

The Wheeler Report is a nonpartisan legislative news service covering the Wisconsin legislature.
Wisconsin Counties Association eNews    
Wisconsin Counties Association's Digital Newsletter

The Municipality   
The Municipality is a publication of the League of Wisconsin Municipalities. Elected and appointed officials of League municipalities receive a subscription to the Municipality as part of their membership. Other interested stakeholders may subscribe online.
Governing
Governing is a national monthly magazine covering state and local government topics in the US. The magazine covers policy, politics, and the management of government enterprises. Subject areas include issues such as finance, land use, economic development, the environment, technology, and transportation.
Municipal Websites
---
Green County (www.co.green.wi.gov)
Cities (2)
Villages (6)
Towns (16)
Additional Links
---
Local Government Center
The mission of UW-Extension's Local Government Center is to provide focus, coordination, and leadership to UW System educational programs supporting local government, and to expand the research and knowledge base for local government education.
Website:  lgc.uwex.edu
League of Wisconsin Municipalities
The League of Wisconsin Municipalities is a voluntary nonprofit and nonpartisan association of cities and villages that acts as an information clearinghouse, lobbying organization, and legal resource for Wisconsin municipalities.
Website: www.lwrn-info.org
Wisconsin Counties Association
The Wisconsin Counties Association allows counties to share information in order to serve their constituents in the most effective manner possible. WCA provides up to date information, educational opportunities, legislative exchanges, and more.
Website: www.wicounties.org
Wisconsin Towns Association
The Wisconsin Towns Association (WTA) is a statewide, voluntary, non-profit and non-partisan association of member town and village governments in the State of Wisconsin. WTA's twin purposes are to (1) support local control of government and to (2) protect the interest of the towns. In furtherance of those goals WTA provides three types of services for its members: legislative lobbying efforts, educational programs, and legal information.
Website: www.wisctowns.com
Wisconsin Taxpayers Alliance
The Wisconsin Taxpayers Alliance helps the public and press understand how Wisconsin governments work, tax, and spend so informed citizens can promote responsible policy-making.
Website: wistax.org
Local Government Institute of Wisconsin
The Local Government Institute of Wisconsin, Inc is a not-for-profit, non-partisan corporation representing all citizens of Wisconsin at the local level and created to conduct research, enhance collaboration, and educate the public and policymakers on ways to improve local government's ability to serve the people.
Website: http://www.localgovinstitute.org/
Center for Land Use (CLUE)
CLUE creates learning opportunities for communities to help them make sound land use decisions that result in a sustainable Wisconsin.
Website: www.uwsp.edu/cnr-ap/clue
---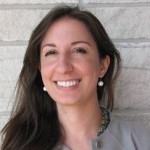 Victoria Solomon
Community Resource Development Educator
608-328-9440          Email:  victoria.solomon@wisc.edu