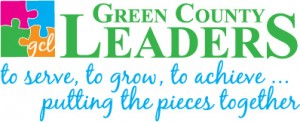 Green County Leaders (GCL) is an educational program where individuals practice leadership skills, deepen their understanding of community issues, and prepare for leadership roles. This creates a network of active and visionary individuals who leverage their experience and expertise to benefit their community and local community-based organizations. 
Green County Leaders provides equal opportunity in education and programming.
---
The program begins with an orientation at the end of August and continues one day per month, September through May. Program days are dedicated to both personal leadership development and community orientation, led by a variety of trainers, facilitators, and community leaders. Additionally, there are activities required outside of program days that provide outlets to use and refine skills, concepts, and tools introduced in sessions, and readings that are integral program components. 
Through interactive community orientation, personal leadership development training, outside activities, and a hands-on team project, GCL provides participants with increased capacity to contribute as effective leaders and a great knowledge of the area in which they live and/or work. 
Green County Leaders is a leadership laboratory that provides participants with opportunities to:
Grow and practice leadership skills;

Deepen understanding of community issues;

Reflect on personal leadership legacy; and

Strengthen and expand leadership networks. 
Green County Leaders is made possible by a partnership between UW-Madison Division of Extension Green County and the Green County Development Corporation with strong support from community organizations and businesses. 
Green County Leaders is intentionally a multistakeholder network with connections in communities across Green County. The Board of Directors is as follows:
Business/Education/At-Large Representatives
Bill Oemichen

Lori Rodefeld, Monroe Clinic

Pedar Johanson, Bethlehem Lutheran Church
Alumni Representatives/At-Large
Jon Brunner, Klondike Cheese
        GCL Alumni 2012-2013
Kevin Carlson, Jack Link's
        GCL Alumni 2017-2018
Al Hanusa, Colony Brands
        GCL Alumni 2012-2013
Teresa Keehn, United Way of Green County
        GCL Alumni 2017-2018
Jill Leitzen, Kuhn North America
        GCL Alumni 2003-2004
Angela Noel, Brodhead Memorial Public Library
        GCL Alumni 2016-2017
Green County Development Corporation
Cara Carper, Executive Director
Extension Green County
Victoria Solomon, Community Resource Development Educator
Interested in learning more?  Check out:
---
Questions? Contact: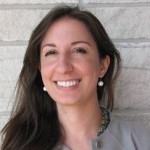 Victoria Solomon
Community Resource Development Educator
Extension Green County
608-328-9440          Email:  victoria.solomon@wisc.edu
Cara Carper
Executive Director
Green County Development Corporation
608-328-9452           Email: cara.gcdc@tds.net