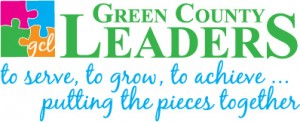 Green County Leaders is an educational program where individuals practice leadership skills, deepen their understanding of community issues and prepare for leadership roles, thereby creating a network of active and visionary individuals who leverage their experience and expertise to benefit their community and local community-based organizations.
The program begins with an orientation at the end of August and continues one day per month, September through May. Program days are dedicated to both personal leadership development and community orientation, led by a variety of trainers, facilitators, and community leaders. Additionally, there are activities required outside of program days that provide outlets to use and refine skills, concepts, and tools introduced in sessions, and readings which are integral program components.
Through interactive community orientation, personal leadership development training, outside activities, and a hands-on team project, GCL provides participants with in increased capacity to contribute as effective leaders and a great knowledge of the area in which they live and/or work.
---
To Apply:   

APPLICATIONS CLOSED!
Thank you for your interest in Green County Leaders. The application period for the 2019-2020 class is now closed. Class size is limited to 25 participants in order to facilitate effective group learning and accommodate the size of many of the sites where classes will be held.  Please contact Victoria Solomon at 608-328-9440 or victoria.solomon@wisc.edu if you have questions about Green County Leaders.
We are seeking individuals who are:
Passionate about strengthening community and civic awareness, commitment and involvement.
Interested in their community and committed to making a difference.
Open-minded and willing to take risks.
Motivated and interested in new learning, self-discovery, community exposure, and networking.
Interested in opportunities for advancement into leadership positions within their own organization, which may in turn play a significant role in the community.
Individuals with a commitment to live and/or work in Green County.
If this sounds like you, please consider applying in the 2020-2021 term!  Applications will be available beginning June 1st, 2020.
Green County Leaders also offers tuition assistance on a limited basis. Those seeking financial assistance should ask questions in the year of your application. Requests are confidential and have no bearing on the selection process. Assistance will not be granted for the entire tuition amount under any circumstances. If granted, assistance ranges from $100-$250. Award amounts are based on need, the number of requests received and the amount of funds available each year. Priority for financial assistance is given to participants who are employed by small nonprofit organizations, public sector entities, or self-employed.
If you have any questions, please contact Victoria Solomon, at 608-328-9440 or victoria.solomon@wisc.edu .
---
Mission
To provide an educational program where individuals practice leadership skills, deepen their understanding of community issues and prepare for leadership roles., thereby creating a network of individuals committed to the future of Green County.
Who Benefits?
Everyone–as individual capacity increases, so does the capacity of our communities!
Participants….   
Increased awareness of local issues
Enhanced leadership skills
Expanded network of local leaders.
Employers…
Employees are trained in leadership skills
Employees are able to be better engaged in our communities
Employer involvement in county activities
Employer profiled as a good corporate citizen
Green County Communities…
Active community leadership networking.
County-wide collaboration
Increased citizen participation in community issues.
Accomplishments…
Peruse the Green County Leaders 10 Year Report
From prior participants read the
Testimonials 2014 2015
Testimonials 2013-2014

View the Class Community Project Achievements




2016-2017

 Monroe Area Community Closet, Youth Career Programs, Expanding Access to Broadband, Expanding Bicycle Benefits to Green County, Synthesizing MAC Focus Group Study


2015-2016

  AODA Workplace Assessment, Story Walk, Food Waste Management, Bike Trail Mapping
2014- 2015  Twining Park Fitness;Mental Health Resources; Telehealth & Mental Health Capacity; Monroe Farmers Market


2013-2014

  Civility, Drug Drop Boxes, Kiwanis Disc Golf


2012- 2013

  Silver Lining, SAHA Group, Family Promise Video
2011-2012  Literacy Council, Sustainability, GC Humane Society, Toolbox for Homeless
2010-2011  Welcome, We Care Meal Kit, Healthy Habits, Volunteer Network
2009-2010  Homelessness Awareness, Green-Green County, Pawlapalooza, Community Based-Funding
2008-2009  Volunteers, Green Grant Directory, Dairy Tourism, Connecting GCL Ldrs, Forward Brodhead
2007-2008  Lend-A-Hand, Future Economic Development, Green County Human Society, Welcome Pkts
2006-2007  YP Survey, Sugar River Cleanup, Green Recommendations, Language Translators, Empowerment
2005-2006  Connect Volunteers, Link Schools/Businesses, GCL Reunion, Green Haven Repairs, Alt. Crops
2004-2005  Improving GCL, Reduce Brain Drain, Meals on Wheels
2003-2004  Community Leader Exhange, 6th Grade Pilot Program, Youth Asset Building Tools
2002-2003  7-Habits Training, Welcome Wagon, Service Learning, Local Government, Safety Town Program
---
Leadership Wisconsin
Leadership Wisconsin is Wisconsin's premier leadership development organization with a national reputation for producing highly effective leaders.  In order to meet community challenges and recognize opportunities, Wisconsin needs leaders who show initiative, listen intently, understand the breadth and depth of issues, assume responsibility, act with cavity, and exercise sound decision making. For more information, visit the Leadership Wisconsin webpage.
---
Green County Leaders is made possible by a partnership between Green County UW-Extension and the Green County Development Corporation with strong support from community organizations and businesses.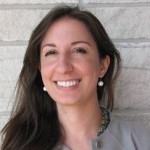 Victoria Solomon
Community Resource Development Educator
608-328-9440          Email:  victoria.solomon@ces.uwex.edu
Cara Carper
Green County Development Corporation
608-328-3452           Email: cara.gcdc@tds.net
Board of Directors
Alumni
Tracey Wren, Blackhawk Technical College, GCL Class 10-11
Lisa Bell-Righter, Small World Childcare, GCL Class 07-08
Jon Brunner, Klondike Cheese Company, GCL Class 12-13
Al Hanusa, Colony Brands, Inc, GCL Class 12-13
Melissa McNeece, Jeremy Pinnow & Associates, GCL Class 17-18
Gabrielle Rude, WI Collaborative for Healthcare Quality, GCL Class 10-11
Business/Education/At Large Representatives
Chris Wellington
Jennifer Thayer, New Glarus School District
Lori Rodefeld, Monroe Clinic
Cara Carper, GCDC
Victoria Solomon, Green County UW-Extension
Curriculum Committee
Victoria Solomon
Lori Rodefeld, Monroe Clinic
Chris Wellington
Ron Spielman, Monroe Clinic