If you have any questions about community resource development in Green County, please contact: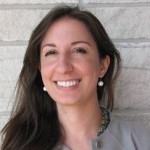 Victoria Solomon
Green County UW-Extension
Community Resource Development Educator
608-328-9440
victoria.solomon@wisc.edu
The Green County Community Resource Development Educator designs and delivers educational programs and technical assistance to civic organizations, community leaders, businesses, and local government officials. Extension Educators increase the abilities of communities, organizations and community members to identify and resolve critical community issues.
Community Development programming areas include:
Land use & planning
Natural resources & water quality
Local government education & support
Economic development
Community decision-making and leadership
Organizational development and strategic planning
For more information about UW-Extension's CNRED department, please visit the Wisconsin
Community, Natural Resource and Economic Development webpage.
Or follow CNRED on Facebook:
UW-Extension Community, Natural Resource and Economic Development facebook page