Community development is the process of helping a community strengthen itself and develop towards its full potential.
Extension helps Wisconsin residents, organizations, and communities deal with their own unique challenges and opportunities by providing a variety of educational programs, research, and resources to address local issues.
Backed by University of Wisconsin research, the Community Development educator works with local government, community organizations, business, and community leaders to enhance local decision-making and help communities respond strategically to new challenges and opportunities. Our mission is to strengthen people's ability to identify and solve community problems through education, community participation, and unbiased information–empowering residents to make informed decisions to result in better communities.
The University of Wisconsin-Extension is an Equal Employment Opportunity/Affirmative Action Institution committed to diversity among its employees and in its programs.
The Wisconsin Idea means the boundaries of the University extend to the boundaries of the state. This means every person should have access to quality data to inform decision-making. This approach works because bringing community challenges and opportunities into the realm of university research is key to improving our communities.
Questions? Contact: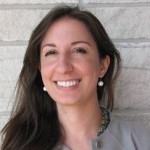 Victoria Solomon, Community Resource Educator, Extension Green County at (608) 328-9440 victoria.solomon@wisc.edu
More in this Section