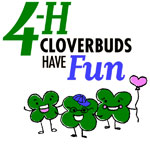 What is a Cloverbud or Explorer?
A Cloverbud is a youth enrolled in Kindergarten through 2nd grade as of January of the current year.
An Explorer is a youth enrolled in the Exploring project in 3rd through 4th grade.
"Make the Best Better" through "Learning By Doing"
---
Cloverbud Project Resources
---
Learn the 4-H Pledge!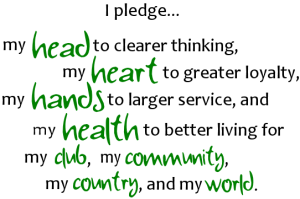 ---
Previous Minutes:
2019.10.3 Cloverbud Committee Meeting Minutes
2019.5.1 Cloverbud Committee meeting minutes
2019.4.4 Cloverbud Committee Meeting Minutes
2018.10.3 Cloverbud committee meeting minutes
2018.06.21 Cloverbud meeting minutes
2018.4.2 Cloverbud committee minutes
9.13.2017 Cloverbud Committee Meeting Minutes

Cloverbud Standing Committee Members:
Christina Johnson, Next Generation – Chair (Term expires: 2020) – 608-426-4185, email
Inga Marty, New Glarus – Secretary (Term expires: 2021) – 608-444-3744, email
Ryan Andrews, Next Generation (Term expires: 2021 – 2nd term) – 608-293-0677, email
Amy Krajeck, Dayton Dairylanders (Term expires: 2020)
Laura Voelker, Spring Grove Honest Workers (Term expires: 2022)
Extension Green County Office – 608.328.9440