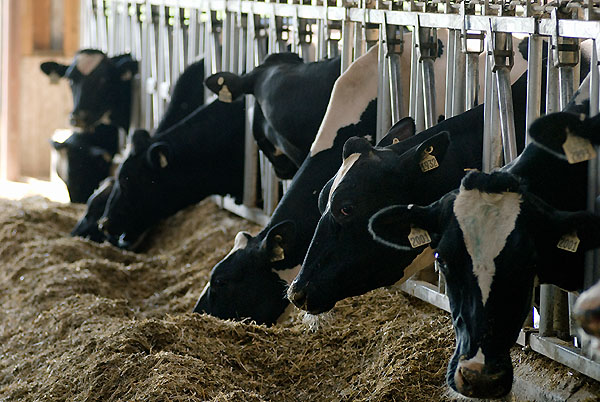 University of Wisconsin-Madison, Division of Extension, in collaboration with the Wisconsin DNR, is hosting six sessions for how to stay in compliance with your permit for the CAFO Annual Updates. This is an update meeting for WPEDES permitted CAFO owners & managers, nutrient management plan writers, engineers, agency staff and consultants. The six sessions offered will be held from 10:00am-3:30pm at the following locations:
February 9th, Fond du Lac
February 10th, Green Bay
February 16th, Darlington
February 17, Jefferson
February 23, Stratford
February 24, Menomonie
All six sessions will have the following information presented:
Staffing Updates and Introductions
Hauling Audits and NMP Update Review Results & Hydrology and Manure Management on Coarse Soils.
Permit issuance process & general timelines
Digesters & Manure Processing Systems & Process Wastewater Storage Design Requirements
Lunch & Informal Networking
Impact of Farmer Led Watershed groups
Enviro-Money demonstration
Break
Permit Compliance Lightning Round
Factors Impacting Feed Efficiency in Dairy Cattle* (*topic may change by event location)
Manure Innovation & Management (farmer panel discussion
Wrap up, Q&A and Adjourn
Informal Networking with DNR Staff
Event Ends
---
Event will be held at the Lafayette County Multipurpose Building, 11974 Ames Rd, Darlington, WI
Advance Registration: $45 Due by 2/9/23
Meal Included
Pay by check
Register online
Late Registration $55
Meal not guaranteed
Pay by check
Register online
Walk In Registration $55
Meal not guaranteed
Pay by check only
NO price adjustments for no meal or partial attendance. No refunds. Payment must be received before the meeting date to be considered Advance Registration. Make checks payable to Extension Green County and send to Extension Green County, Attn: CAFO, 2841 -6th Street, Monroe, WI 53566. If you have any questions, contact the Extension Green County office at 608-328-9440.
---